20th – 21st May 2006
Two riders, one destination, a never ending journey
"I want to break free..I want to break free"
I heard this song at a pub with friends and realized that I really needed to break free from the clutches of daily mayhem. For me, there can not be any better way but to go for a long ride with my 'babe', my bike. After my minor accident in March, my parents had freaked out and were on the verge of selling off my baby. I somehow managed to save my marriage and now asking them for going on a honeymoon with her would be a little demanding. Anyways, I bought myself a pair of good quality knee protection. And using all emotional blackmail, marketing skills, got them agreed. This time also I went with

Vivek

, my biking buddy with whom I had gone to

Karnprayag

. Same people, same bikes, same Himalayas but a different experience

everytime

.
Everything was planned out and since it was only a weekend, two day trip lots of preparation was not required. I just wanted a good night's sleep but God always makes it a point to test my guts and patience. I was sent to Baroda for some god-forsaken inspection and came back at through Ahmedabad. Quickly packed my bags, took a bath and went to sleep. Promptly got up at in the morning, tied by bags on the bike and set sail.
Met Vivek outside his house and we hit the highway by The weather was showing sure signs of rains but it was cool and cool breeze was acting like a icing on a cake for the wonderful ride. Took a breakfast break at Chittal Grand. The roads in that area a lot improved since January, the last time I went there.
We were not sure whether we had crossed the turn towards Bijnaur but Vivek was a little confident that we were on the right track.
Worst would be we would have to take the route from Haridwar which would be something like 70-80 kms. etc. We hit the road again and found the turn around 21 kms. ahead.
The upper ganges canal before bijnaur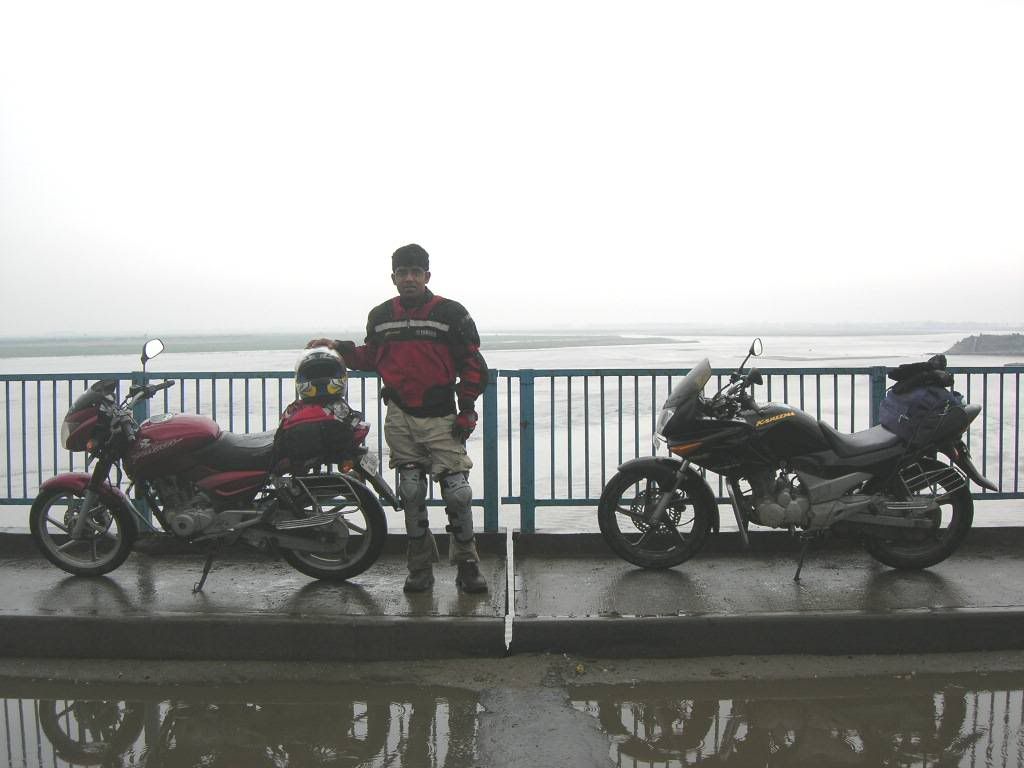 Before Bijnaur, the road was beautiful, smooth like the legs of Yana Gupta, curves like Angelina Jolie and the green trees encompassing it gave it the beauty of Aishwarya Rai. So smooth was the ride, so good were the corners that I had already decided to come back again. We crossed the upper Ganges Canal and the view of the large catchment area was stunning.
The continued to be good and smooth with very less traffic but the wet roads reduced our speeds considerably. We reached the foot hills at Kotdwar and then the long winding road started. Its about 45 kms of narrow twisting and turning road. Most of the turns are of only 40-50 kmph grade. The entire way has dried Pine Leaves spread like a carpet made the road look like a door way to heaven.
The Road
We very comfortably reached Lansdowne at about Its one of the quietest hill stations and is not visible until you are there. It is like as if Himalayas are wearing a green robe, with decorations of pine leaves with Lansdowne kept safely and secretly in a deep pocket, protected like a valuable treasure. It is in the Pauri-Gharwal region and is the head quarters of 'Gharwal Rifles'. The town is very small but well developed with well-maintained roads and concrete walkways across the entire town.
Gharwal Rifles were instrumental in the 1962 china war. A board outside there mess said that had all regiments stuck to ground like this one did, 1962 would've been a totally different story. They take a lot of pride in the small town and have maintained it well and quiet a number of buildings there
We first went to a small lake there. Indians can do boating even in a ub I believe. There was hardly any water in the small lake but there were still some people moving around in pedal boats.

We met Mr Donald duck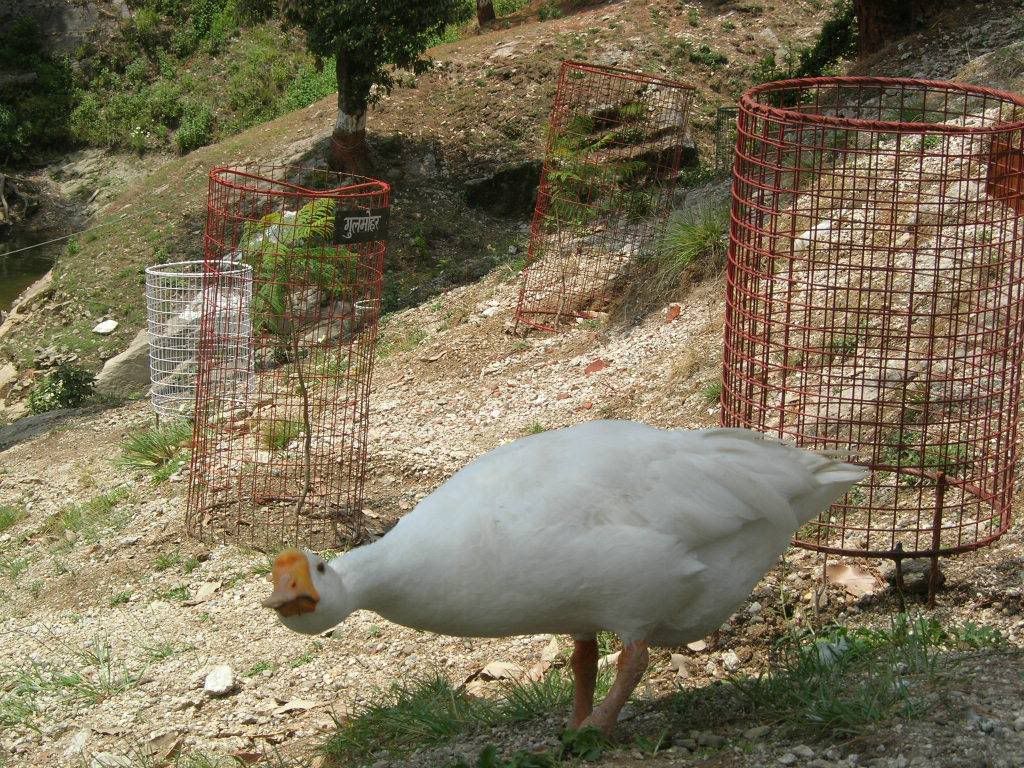 In the evening we went for a short trek to 'Tipin Top'. Had a beer each in before hitting the bed.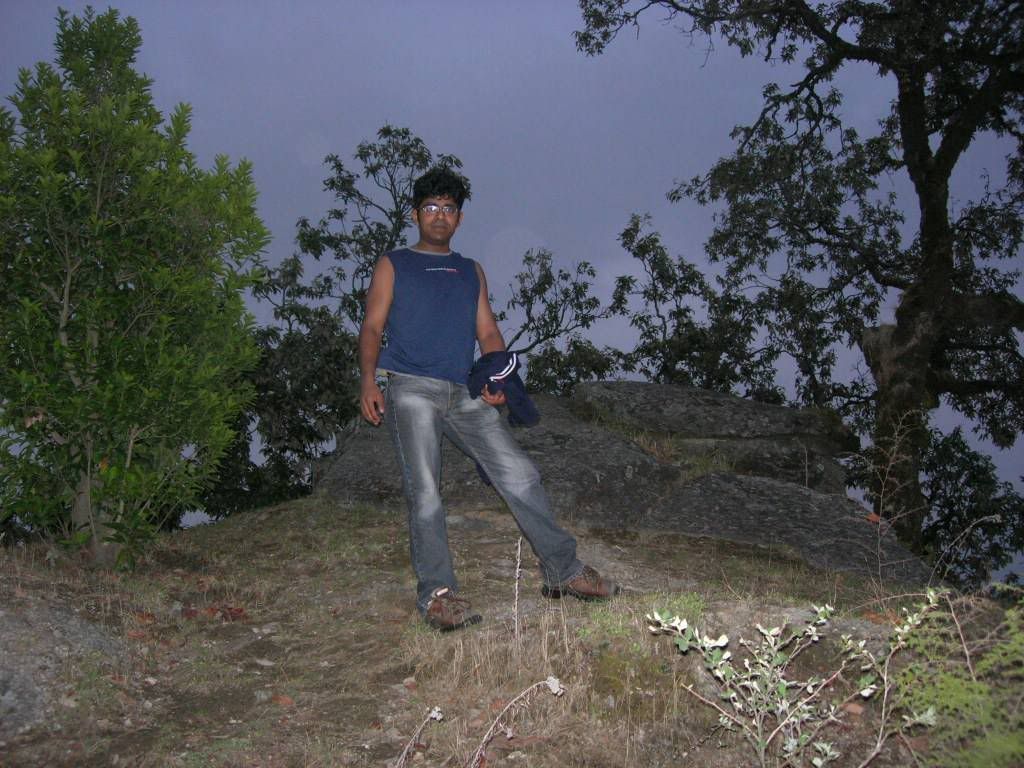 Had a great 10 hour sleep and then woke up in absolute silence. After having a hearty breakfast, we visited two famous churches the 'St. Mary's church' and 'St. Anthony church'. They were built in 19th century on request by wives of British officers for whom this place was a summer get away.
St. Mary's Church also doubles up as a library and is laden with magazines and books on Gharwal Rifles. The interiors look very refreshing and for an atheist like me, the place was persuading me to start believing in god. I will once I am sure that people will never kill in the name of religion.
St. Mary's church
I always wonder if only we could combine the architecture of Churches, the dedication of Sikhs, belief of Muslims, prayers of Hindus and create one common religion, the world would be a much better place to live. If only!!!!!
Then we went to the St. John's Church. A mass was taking place and the nuns were singing songs of worship. The architecture was again medieval but very quiet and serene. One can just stay there and absorb the energy of GOD.
Saint John Church
Inside Saint John's Church
It was an enriching experience.

We then went back to our guest house, packed our bags and started our journey to home and with plans to visit 'Karnvashram', a sacred place hidden in the pines on a small hill. The route goes from kotdwar. It is a little away from the road connecting Haridwar to Kotdwar.

The road was bad and as soon as we left that road, it only got worse .They are re-building that road and the entire way is but a long pile of small stones. We anyways reached our destination and crossed the small stream to reach the temple. It is the place where Maneka wooed Rishi Vishwamitra and the place there Shakuntla gace birth to 'Bharat' who gave his name to our mother land. The panditji there was speaking English quiet well and was wondering whether we had come on trekking. He then told us a alternate route to go to Kotdwar.

Although there was no mettaled road but it was much easier than the other one and much shorter as well. We reached back kotdwar much quicker than we expected. The best part was riding on the round rocks on the river bed where your rear wheel goes on a tango with them without synchronizing with your commands. I had come problem in cornering as my bike started bouncing on high speed corners so I was lagging behind Vivek quite A bit.

Then I had a puncture after crossing Bijnor and it happened at 110 kmph. A little scary but I held the handle tight letting the rear wheel pass as much gas as it wanted, do as much tango as it wanted and braked slowly to a halt. I turned back as I had just passed the city and saw a puncture repair shop soon. The valve of the tube had come off and the tube was so hot one could hardly touch it. The culprit was a huge nail. If you ever run out of nails at your home, do not go to a hardware store, go and look around a puncture repair shop and soon you will have enough for months. The MRF shop nearby did not have a new tube and I had to go into the city to fetch one. After this we did not stop at all and rode all the way 145 kms. non-stop this time taking the Meerut city route. It was much shorter but passing through the city was bit of a pain and also more people around the city believe in moving perpendicular to the road that moving along it so you have to look sharply and be responsible for their lives because these people think they are immortal.


Came back home very comfortably at , all smiles.